By subscribing to this podcast, you will automatically receive the latest episodes downloaded to your computer or portable device. Select the subscription method below that best fits your lifestyle.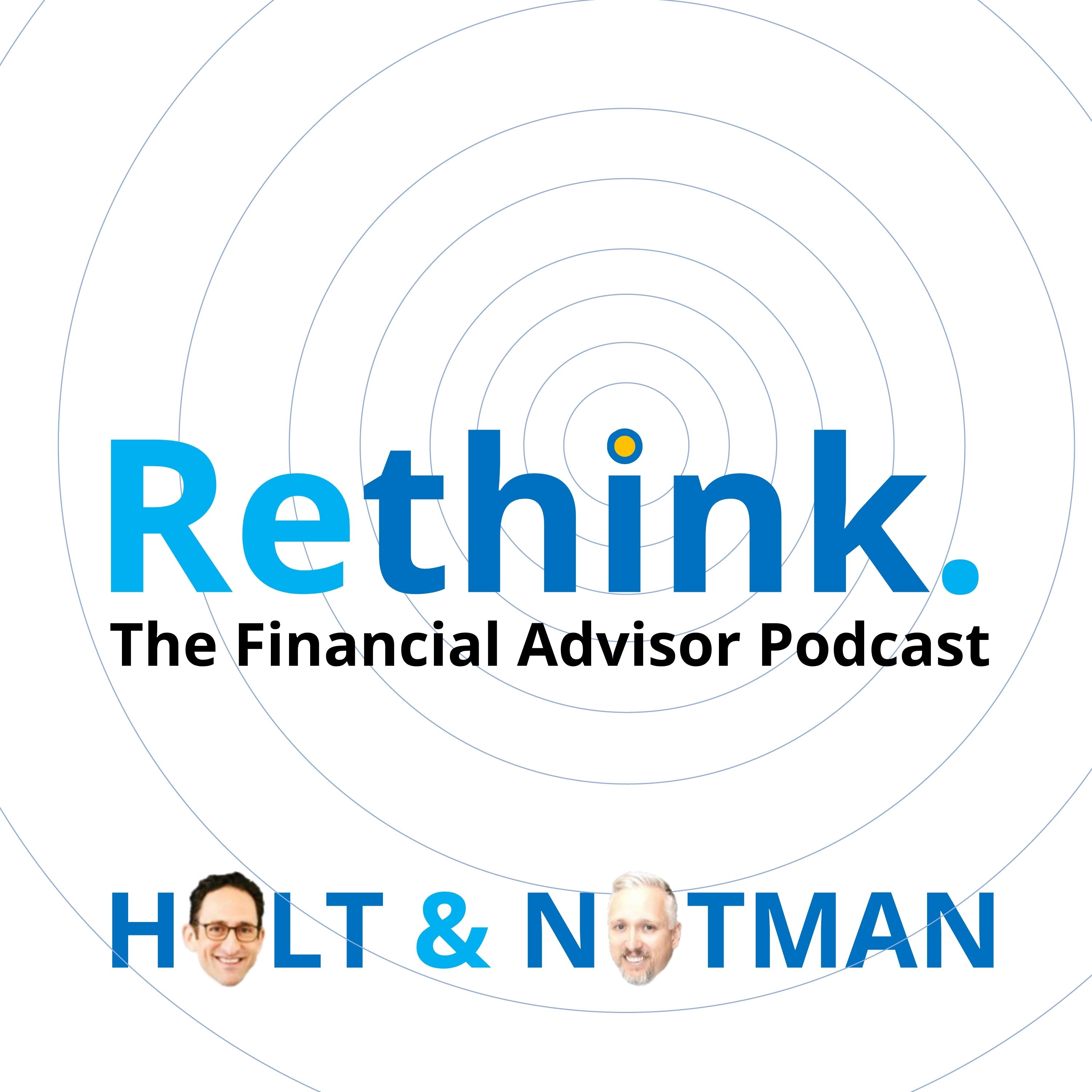 Rethink. The Financial Advisor Podcast
Adam Holt and Derek Notman
Fintech CEOs Adam Holt & Derek Notman host Rethink, the Financial Advisor podcast. With decades of real world experience as veteran and actively practicing advisors they're rethinking what it takes to succeed as a financial advisor in the 21st century. Challenging the status quo, Holt and Notman examine practice management, technology, planning, products, delivery of advice, digital marketing, designations, compensation, licenses, types of advisor, mindset, and entrepreneurship - all thoroughly explored and debated. Starting, growing, and running an advisory practice should no longer be done like it's 1985. Notman and Holt ask the tough questions to get the answers no one else is telling you. Fresh, innovative, brutally honest, inspiring, tactical, and a side of peaceful rebellion banter - just what you needed to learn something new and walk away with a smile.
iOS (iPhone, iPad, and iPod)
To subscribe, select the "Subscribe on Apple Podcasts" button above.
Mac and Windows
To subscribe, select the "Subscribe on Apple Podcasts" button above.
Android and Amazon Fire
To subscribe, select the "Subscribe on Android" button above.
Your favorite application
Copy the address found in the box above and paste into your favorite podcast application or news reader.
Bookmark this podcast
To bookmark this podcast site, press the "Ctrl" and "D" keys on your Windows keyboard, or "Command" + "D" for Mac.